CONQUERING THE WORLD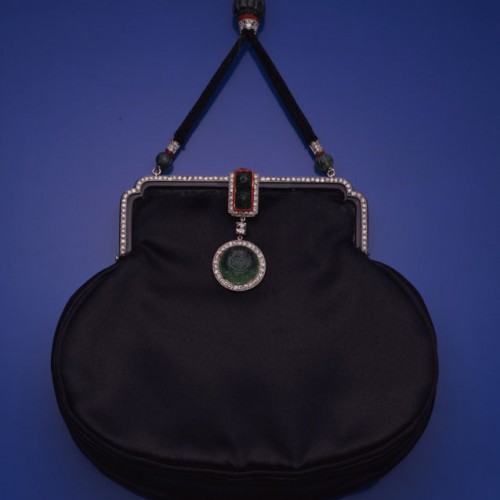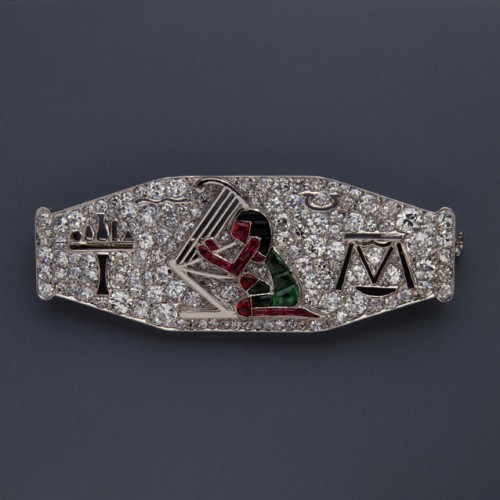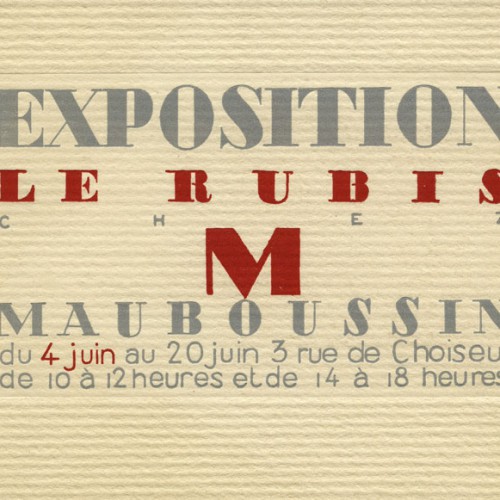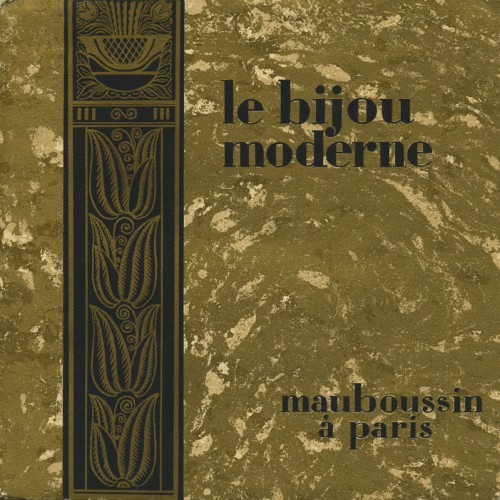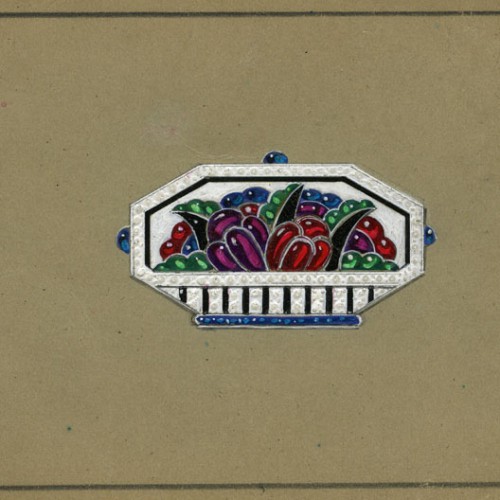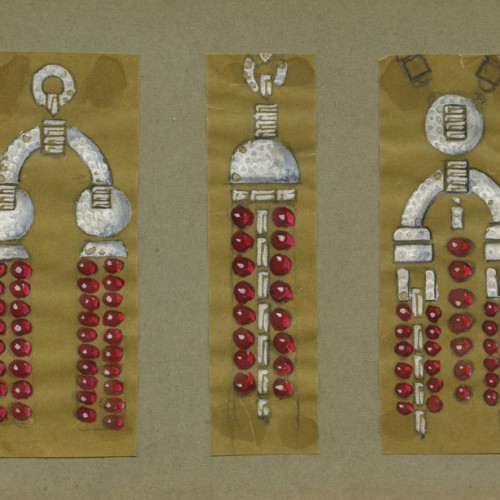 Haute Couture is born, Paul Poiret has freed women from their corsets and Cartier has created the first wristwatches for women that embody a new concept of luxury, giving rise to a series of motifs that were then 'on trend' – travel, liners, sports, big hotels… At that time, Paris was attracting flocks of eccentrics who could have stepped straight out of some huge baroque fresco, with artists, Russian princes and opulent maharajahs rubbing shoulders with people from the world of fashion and avant-gardists in literature, painting and dance. The spirit of the Roaring Twenties in the period between the two wars was jubilant, cosmopolitan, with women going wild for the Ballets Russes and other tales from the Thousand and One Nights. The materials used by Mauboussin reflected this appetite for exoticism, from jade and shellac from the Far East to mother-of-pearl, pearls, coral and lapis lazuli from the Middle East and coloured stones carved in India.
The ebullience and enthusiasm inspired by these exotic finds spurred on the emergence of the quintessentially Parisian Art Deco style, which the Maison threw its weight behind, to great success. Mauboussin won a major prize at the French Exhibition in New York in 1924, followed by a gold medal at the Decorative Arts Exhibition in Paris in 1925. Its unique creativity was also recognised at the Galliera Exhibition in Paris in 1929 and the Colonial Exhibition in 1931.
All of these awards were given in recognition of Mauboussin's active role in the quest for a new 'modern' movement that encompassed all the decorative arts, from which an aesthetic unity would emerge – combinations of materials in bold colours, sharp contrasts and stylised motifs.
Mauboussin maintained long-term relations with women through high-end magazines such as Vogue, Harper's Bazaar and L'Officiel, which featured the pieces created by jewellers to accessorise Haute Couture designs. Lucien Lelong gowns and Mauboussin jewellery were often worn together, captured by famous and talented photographers such as Horst and George Hoyningen-Huene. As a result, Mauboussin pieces were seen around the world in a wide-ranging artistic climate.
In 1928, the Maison opened outlets in New York, London and Buenos Aires under the leadership of Georges' son, Pierre Mauboussin, a man of many talents who applied his skills in markedly different fields, including aerodynamics. Known for designing automobile bodywork and building planes, he was the inventor of the Fouga Magister, the famous aeroplane used by the Patrouille de France.