THE RECONQUEST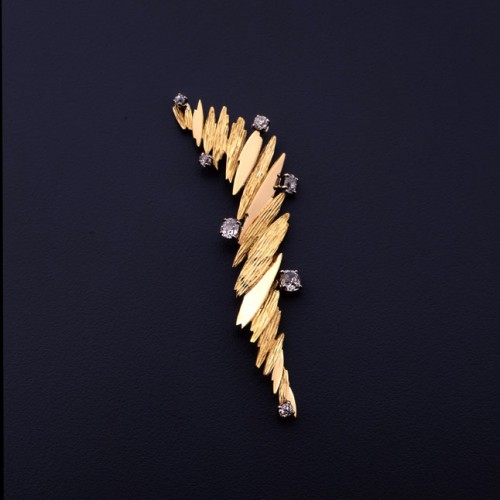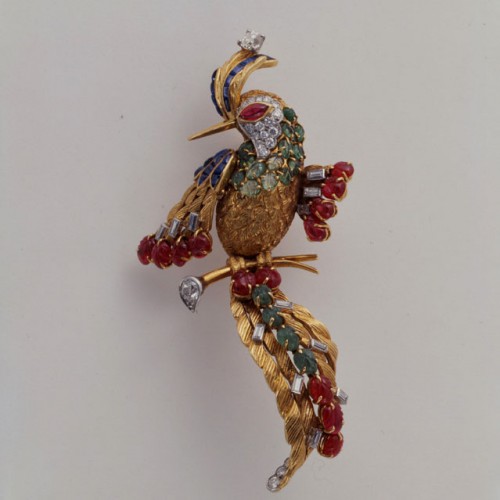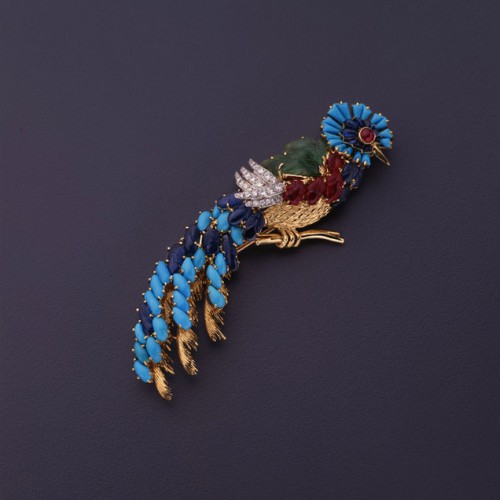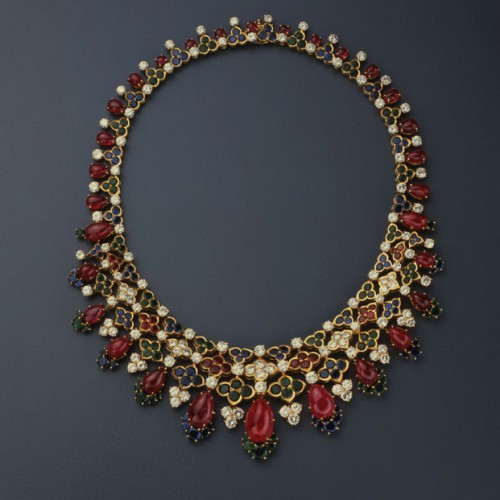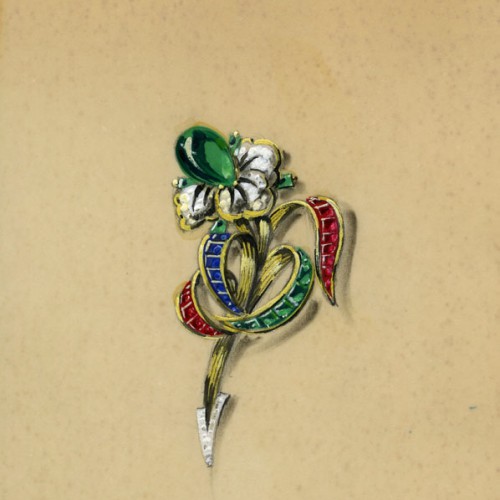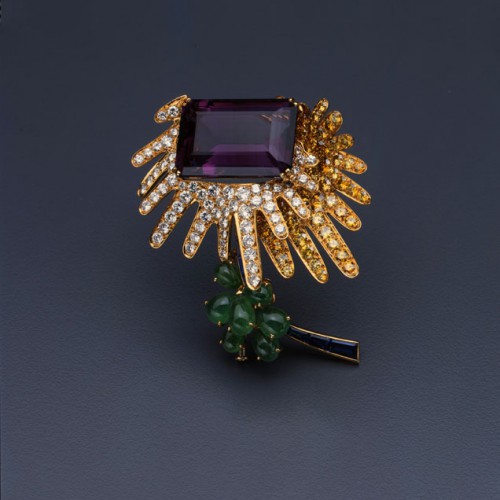 From the early forties, the trading hubs moved from London and Paris to New York. All eyes looked across the Atlantic during the 'Kennedy years'.
The attraction and fascination between Paris and New York was mutual, with the two cities sharing the same creative euphoria. From America came a penchant for dynamic shapes, in great lyrical flights.
The repertoire of designs became highly figurative, with jewellery taken over by birds and flowers with sinuous outlines and vivid colours. René Lacaze, one of the most creative designers of the era, excelled in these colourful evocations. He did a lot of work with Mauboussin and often set the trend. Multicoloured arrangements of coloured precious stones – cut, carved or cabochons – became characteristic of an expressive style. Colour palettes were enriched with the introduction of turquoise and coral. It was a way of expressing a somewhat frivolous gaiety and of allowing nature to speak with a certain generosity. Enamel became fashionable once more following a long period of being out of favour.
With its range of different shades, it was used to depict the diamond pattern on Harlequin's clothes, who would become the Maison's 'mascot', both symbolically and figuratively. He embodied the night, celebration, laughter, music, carefreeness, friendship and love; in short, he symbolised a spirit of gaiety and pleasure.
Diamond, triangle and diabolo designs featured widely on brooches, necklaces and bracelets in an infinite number of variations.
From 1968, the emphasis was on preserving a newly won freedom, giving free rein to emotion and the quest for happiness and harmonious tonalities. A certain – moderate (it was still the world of high jewellery, after all!) – questioning of forms emerged, with the provocative side revealed in fragmented designs and dissymmetry. With the emergence of new ideas, such as the famous 'return to the land', came unexpected materials from Africa, such as wood, malachite and ivory.