BREAKING DOWN THE BARRIERS WITHIN JEWELLERY, MAKING IT LESS SEVERE AND FORMAL, MORE INTIMATE AND HUMAN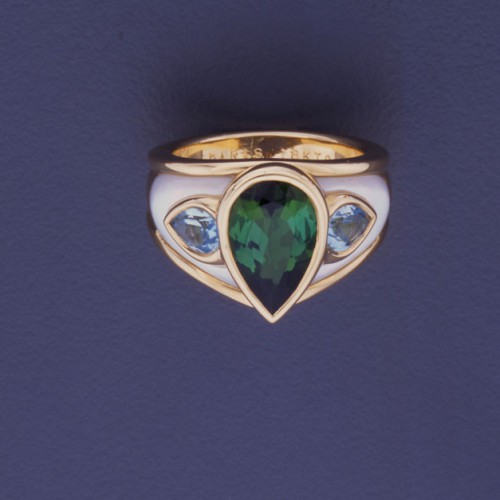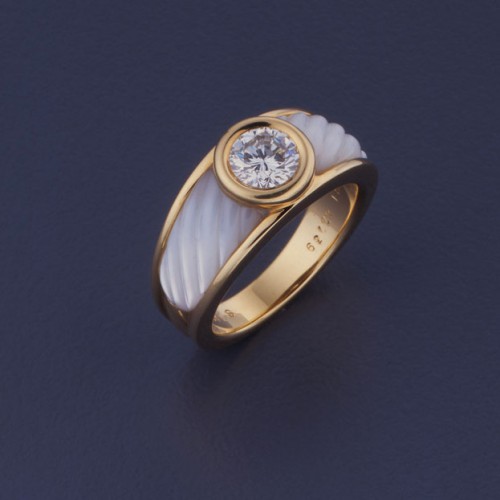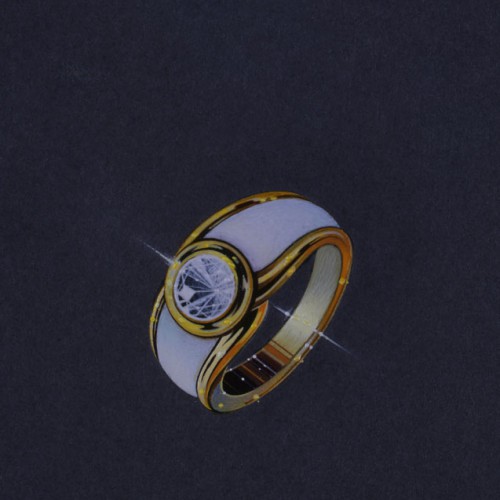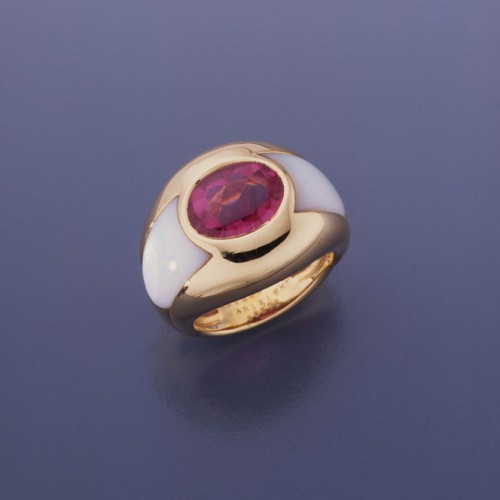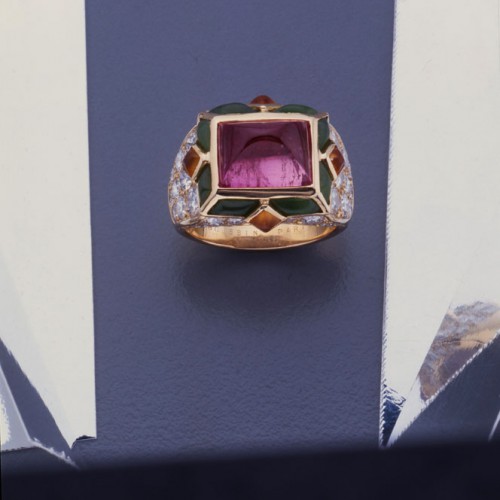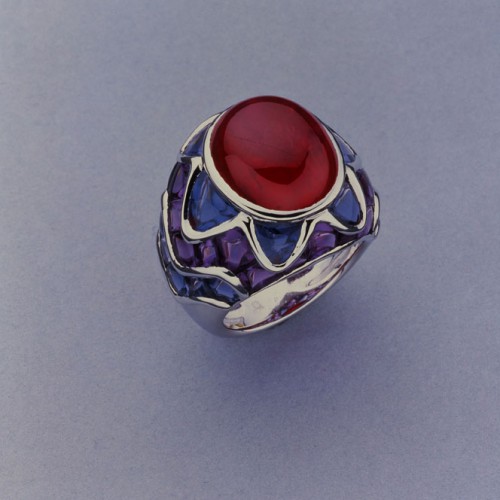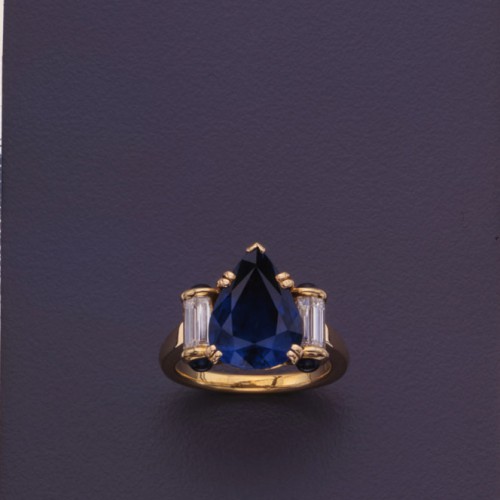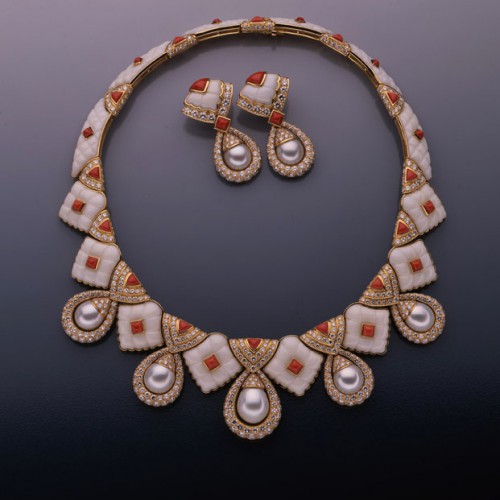 Jean Goulet-Mauboussin successively appointed his two sons, Alain and Patrick, to the management team of the family business. The two brothers' passion and youth injected new energy into the Maison. They knew how to incorporate the essential into a piece of jewellery using a simplified language that could be grasped immediately, emphasising tactile qualities, curves and real-life experience over superfluous decoration to respond to new emotions. With this change of generation came a new star – the Nadia ring, whose name comes from the first two syllables of its component materials, mother-of-pearl ('nacre' in French) and diamond ('diamant'). These two materials, one precious, the other not, were combined around a ring made from yellow gold. It was as simple as that… It embodied the omnipotence of a complete work because it represented truth in a political climate where the welfare state was re-emerging, the Mitterrand generation valuing individualism to the point of 'cocooning'. With its smooth, sealed-in design and entirely enclosed setting, it responded, through its tactile and visual appeal, to both the behavioural trend of its time and the desire to feminise feelings. While precious, the Nadia ring was more intimate, more human and luminous thanks to the lunar shimmer of the mother-of-pearl; this was no superficial jewel. It was authentic, environmentally sound and universally understood – Mauboussin knew how to reach women around the world.
In the 1990s, Maison Mauboussin took an unusual path that began when the entourage of the Sultan of Brunei fell for the quality and creativity of Patrick Mauboussin's jewellery. Several additional designers were taken on, bringing the number working in the studio to six. New workshops were opened, followed by new boutiques in Taipei, Seoul and Avenue Montaigne. Going against the affected minimalism that characterised the period, the Maison's designers created sinuous shapes and subversive colour combinations.
In 1994, Mauboussin entered the world of watchmaking. The venture was led by a team of passionate men, chaired by Alain Mauboussin and managed by Richard Mille, under the slogan 'combining Swiss technical expertise with French creativity'. Aesthetically, a new collection of watches was born – a wide, recognisable range for men and women, with vibrant sports models, automatic chronometers, scientific chronographs and elegant, ultra-slim models for evening wear. The Maison sought an overarching visual unity that could be seen in the outline and curve of the simple yet elegant bezel. This first collection later gave rise to further developments, including the Lady M watch and, in 1999, the more masculine Fouga watch, with its built-up shapes and notched gadroons.